Thank you for your inquiry. We will reply asap
What our customers say about us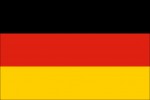 Overall the car service was excellent. We were picked up in a timely manner and driven safely around Seoul. Would highly recommend.

Dominik K.
DEU, September 2022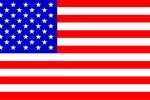 I booked Asia car service for roundtrip transportation to and from ICN to Seoul city center. While I arrived quite smoothly at my hotel, I had a minor issue finding my driver at ICN. When I communicated the issue, Asia Car service personnel went above and beyond to ensure my return trip was smooth and comfortable.

Kathleen L.
USA, September 2022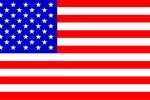 We booked two trips with them and both were perfect. Lots of communication so we knew how to contact the driver and whom we should expect. Vans were luxurious, spotless and comfortable. The drivers were professional and courteous. Would definitely recommend and use them again.

Karen W.
USA, August 2022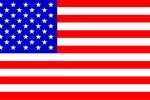 I would highly recommend the service. They are very reliable, with clean cars, and friendly staff. Our driver was waiting for us with a very visible sign and took us directly to our destination. Easy and quick!

Jeremy P.
USA, August 2022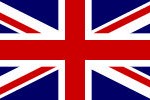 Excellent company with great communication. Very accommodating with last minute changes. Would definitely use again

Ann G.
GBR, August 2022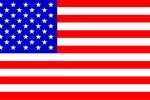 We hired a van and driver for the day. The communication with their staff was excellent and the driver was punctual. We would highly recommend.

Walter D.
USA, July 2022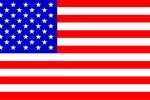 Fantastic service, communication and operation. Will go back and use for any tours we operate in that area - highly recommend!

Collin T.
USA, July 2022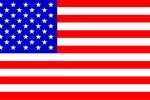 Great experience, overall, with China Car Service. Adaptable to our changing schedule. Safe and competent drivers. Made our business trip seamless.

Melissa L.
USA, July, 2022

I have worked with Asia Car Service for over 10 years and they have always been very efficient, accurate, courteous and professional to work with. Their confirmations are quick, coverage is huge, professional drivers, new and clean vehicles, invoicing is prompt, what more can I ask for? Being a London based Chauffeur firm, our travelling clients are high-end VIP's from various industries/sectors so it's important I can use an affiliate I have 100% faith in to execute the service to the highest degree. Would highly recommend Asia Car Service to anyone travelling out to the Asian countries! Well done team!!!

Gurvinder M.
Crawfords of London, UK
June, 2022

First time using this company and we were very impressed. The driver arrived on time and got us to the airport with ease. Booking online was quick and super easy.

Yamilee V., USA
June, 2022

Excellent service. Driver was early. Driver was very pleasant and very good driver. From the start of our reservation to the arrival at the airport everything was efficient. The vehicle was top of the line.

Dick and Missey S., USA
May, 2022

This was the easiest transfer/tour/private van booking I have ever used in the world (and I have used various ones all over the world). The whole process was so streamlined and easy. If you need transportation in Asia- this is your company!

Dane R., USA
May, 2022

I couldn't believe what a wonderful service they are. Drivers are very personable and helpful. Very punctual and kept communication at all times I would highly recommend this service .

Neal D.
Verizon Digital Media Services Inc., USA
May, 2022

Very reliable service, nice driver, well equipped vehicle I left my phone on the bus and the driver delivered to our hotel, excellent service.

Peter P.
Travelhansa, DEU
Apr, 2022

Very reliable service!
Our flight was delayed 3 times and finally cancelled. China Car service were on it, they e-mailed and texted. The driver was waiting. This company is 100% on there game. Great driver and car. Highly recommend!

Graham H.
St. Louis Motorcars, USA
Apr., 2022

Great Service from the collection at the Airport to my hotel and then back to the Airport a few days later. I have used the service a number of times and find it reliable, prompt, courteous. They inform you of who your driver will be, the number plate of the car and the drivers mobile number. could not be in safer hands!

Kevin S., UK
Apr., 2022

Excellent service, superb communications that are both prompt and thorough, comfortable vehicles. Would highly recommend your services to others.

Richard C., USA
March, 2022

Thank you. We had a great time in Seoul. The service was great and your driver was on time for pick up and return. The only complaint was the heavy traffic going to the airport but that is out of your control. :)
Regards,

Tammy R.
Shaw Companies, CAN
Feb., 2022

We got value for our money!
Arranging the service for a party of 4 by chat was very easy with courteous and helpful response. The driver came on time and even helped with loading the luggage which we had a lot of. The fee was at par with other services, but I feel we got more value. Thanks, Asia Car Service!

Joven T., PHP
Feb., 2022

Excellent Airport collection service. The driver was waiting for us at the airport and we were taken to our destination in a very nice car. Thanks,

Spencer S.
Apple Inc., U.K.
Feb., 2022

I am very pleased with the excellent service given by your company. I will definitely recommend your company to my friends and family.

Lisa H.
AOL.com, USA
Feb., 2022

We booked 4 services (SINGAPORE, BUSAN, SHANGHAI) and all were great!! drives came on time always, very clean vans, the only complaint was that drives didn't speak English just a little, but so far everything great!!.

Lucia, USA
Feb., 2022

Great service and exactly as communicated. Perfect for our large family and all our luggage.
Michelle K.
Target.com, HK
Jan., 2022

Very good, comfortable and professional service. Drivers did everything possible to make the pick up and drop off seamless under difficult accessibility conditions at the airport and at a stadium.

Talel H.
DHL, SGP
Nov., 2021

Driver was prompt and professional. This was a last minute booking and the reservation team was very helpful with providing the service. They were very thorough in supplying all the details and information needed for the trip. Highly recommend this company for corporate or leisure travel!

Lisa R.
Luxe Travel Management, USA
Oct., 2021

You have been excellent to work with and went above and beyond to help a traveler in distress and stranded! Thank you for the first class service! I will spread the word for your service.
Best Regards,

Tom K.
Automationa Alley, USA
Sep., 2021

Cars were comfortable and drivers very professional. Service kept in communication with driver while we were delayed in customs which was much appreciated.

John D.
HHT Services, USA
Aug., 2021

The Car Service was very professional and did an excellent job of communicating with me. I will use them again.

Wayne H.
Sofec, USA
Aug., 2021

I selected the car service with VIP. The team coordinated person to be at my plane to escort me from the plane through customs to baggage and to my driver. With my plane 20 hours late, I was worried about how this would work out and I was happy to see it worked out without a hitch. When I got off the plane, I saw the sign with my name and I buzzed through without any hangups. The driver was also great moving me through town to my hotel. It was a great start to a great visit and will absolutely be coordinating with them again when I go back.

Robert J.
USA, June, 2021

At first, I didn't know what to expect before I requested your service online because I didn't know anything about your company. But after using 2 vans for 3 days. I must say that your company was the most professional and experienced company I have ever used.
Your drivers were very well groomed and had great manners. They were always very helpful to me and all my passengers. They we're well planned and knew all the locations for our destinations. And were always ready and on standby when we were ready to move to the next place.
I had some issues with my credit card and your team was always working 24 hours to help manage this for me. You were always available through email, your website chat and whatsapp.
As for payment, there were no hidden fees and everything was clear and out in the open for costings. I will definitely use your company again and recommend to my co, workers, colleagues and friends. Thank you very much,

Mr. Ou B.
CCO, Sansiri, THA
Apr., 2021

Thank you very much for the excellent service. To all the staff who made sure all that we needed was attended to and for the driver, Mr. Hong Jangpyo who was friendly and helpful, I will definitely use your service again the next time I go back to Seoul.

Margaret J., JAP
Mar., 2021

Thank you so much! We had great service with you. Thank you.
Jamie H., CAN
Feb., 2021

Thank you very much for your services. The driver we had was excellent.
Erica T.
Temple, University, USA
Jan., 2021

Thank you so much for the great service you and your company have provided to us. I have recommended you to my colleagues. Thanks again.
Kind regards,

Janice K.
ME, Market Manager
Dec., 2019

Thanks for this,I have no hesitation in recommending your group for service.
Barry K.
BigPond, AUS
Nov., 2019

Just wanted to know we received excellent service on our transfer to the cruise port. Thanks for handling the arrangements.

Jerry K.
Comcast, U.K.
Nov., 2019

Service was great, thank you very much and will definitely use your services again.
Julie L., DEU
Oct., 2019

I would like to thank you all for your patience and excellent support. Pleasure to do the business with your company. Happy new year! Best regards,

Kate A.
Project Support Supervisor, TMC Global Professional Services
Sep., 2019

Thank you.Our driver was fantastic and thoroughly professional. It added greatly to our visit to Seoul.
Nigel
Sales Manager, Plasson
Sep., 2019

After speaking with my wife, I am very pleased to hear she was extremely satisified with the services you provided. Your driver was polite to both my wife and daughter. He generously helped with all the luggage. Offered a lesson or two in Korean. And helped them check in to their hotel. Needless to say I am pleased by the level of service provided and I certainly look forward to hiring your drivers in the future.

Astbury
Work Center Supervisor, Anti Submarine/Surface Tactical Air Controller
Aug., 2019

Thank you once again for your exceptional service. As always, your driver was safe and polite. Whenever I visit Seoul, I will always book my transportation with your car service.
Kind regards,

Martin K.
Sales Manager, Onkyo
Aug., 2019

We are extremely grateful that our daughter arrived safely at the airport! Thank you so much for everything and we will be sure to use your company any time we are in Seoul!!!
Sincerest thanks!

Cindy H.
Traveller,
Aug., 2019

We were so inspired of your ministry to us! We would like to thank you a lot of your wonderful work! Your driver made amazing work for our team! Please, thank him a lot! We wish you a blessings New Year and of course we will ask you about help in future and recommend you to our friends! Thank you very much!

Polina
Vice President, Reliant Energy, USA
June., 2019

Thank you. The service was great. I will use it again for other trips in Asia.
Best,
WeiTing.
Software 2 , Kpc, Can
Jul., 2019

Thanks for the great service. I plan to book again for my next trip. It was worth it especially for the short time there. I would recommend you to anyone going there.
Best Regards,

Bill K.
Sales Manager, Kode, USA
May, 2019

Just wanted to thank you for the prompt and professional service. Our driver was on time, professionally dressed, clean and spacious van…..everything that was advertised. Thank you for a smooth, professional and easy experience.
Best Regards,

Greg H.
Manager, PMI, USA
Apr., 2019

I wanted to say thank you for the services your company did provide me. The driver who picked my family and I up at the airport was wonderful. I will highly recommend your company to friends traveling to Seoul.
Best,

Tom M.
Account Executive, Gateware, CAN
Jan., 2019

This was a great service and truly had the value that I paid for it. I had never traveled to Asia before and it was very comforting to be met by a friendly person who spoke English. The car was immaculate and very comfortable. It was a welcome rest after 26 hours of travel. The drivers are respectful, courteous, and willing to enjoy a quite car ride. I would be happy to use this service again. Thanks!
Sincerely,

Jacob E.
Attorney, SPOE, USA
Dec., 2018

All around great service and experience. The booking process was quick and easy, the tour guide in Kyoto was very knowledgeable and friendly. Thanks!
Best Regards,

Robert M.
Account Executive, Fluor, BEL
Nov., 2018

Thank you for the excellent service. The driver arrived early and was very very helpful. I really appreciate it and will definitely recommend your company to my friends. Thanks again.
Yours,

May J.
Manager, Ensoft, USA
Nov., 2018

I would just like to pass on our sincere thanks for the wonderful service while we were in Seoul.
Best Regards,
Daniel H.
Engineer, Nauman Group, DEU
Oct., 2018

We really enjoyed your services and found all aspects very professional. We'll be sure to contact you in the future with any add'l requests. Thanks!

Kevin G.
Manager, Aspire, CAN
Oct., 2018

I would like to thank you and your Seoul Car Service Team for the excellent service you provided for me during this trip. My driver took care of me very well and made sure I was comfortable. Should any of my colleagues need this type of transportation in the future I will certainly recommend your company. Again, thank you very much.

Russ P.
Engineer, PCC, USA
Oct., 2018

Thank you so much. Really excellent service. Looking forward to using you next time I am in this region.

Darren Y.
Account Executive, Avnet, UK
Sept., 2018