Thank you for your inquiry. We will reply asap
Seoul Guide
Business Travelers' Guide To Seoul
Every year, millions of business travelers find themselves in Seoul whether it is to meet with clients or just for an extended layover. If you do find yourself in the South Korean capital then below is a guide to Seoul so you make the most out of your trip.
Included in this business traveler's guide to Seoul are the top places to stay, where to eat, what to do, and most importantly of all, how to travel around the city.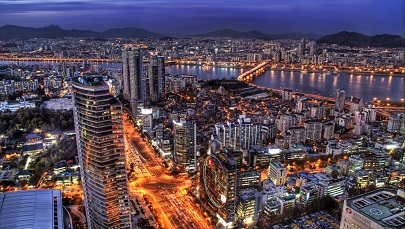 Getting To Seoul
So you've booked tickets to Seoul and are ready to plan your trip. The very first thing to consider is where you are arriving into the city.
Incheon International Airport

– South Korea's largest airport is located in the west of Seoul, on manmade land between Yeongjong and Yongyu Islands. The airport regularly appears at the top end of global awards for airports.

Gimpo International Airport

– was the main international airport for Seoul until it was replaced by Incheon International Airport in 2001. Located 15km west of the Downtown area of Gangnam, the airport still services international flights to and from Japan and China.

Seoul Station

– Seoul station is located north of the river in Jung-gu. The capital's most important train station is connected to the local subway line while servicing high-speed trains to the rest of the country, including destinations such as Busan, Daegu, and Suwon.
Where To Stay In Seoul?
As Seoul is such a sprawling city, business travelers should carefully consider which areas they will need to visit during their trip before choosing whereabouts to stay. Below are some of the top-ranked hotels in various areas of the city.
nofollow
For those looking for near COEX Convention & Exhibition Center, try Le Meridien Seoul – A large number of business travelers find themselves in Seoul to visit a fair at the

COEX Convention & Exhibition Center

. The center is located in the Gangnam district and is surrounded by no shortage of hotels, but for those looking to stay somewhere with some class then they should check out

Le Meridien Seoul

.

The hotel also boasts a number of the city's top fine dining restaurants including modern gastronomy from LAB XXIV and Korean cuisine at Elements.

For those looking for near Incheon International Airport, try Grand Hyatt Incheon – If you find yourself stuck with a flight transfer or simply wish to stay close to the airport for an early morning start, the

Grand Hyatt Incheon

is the obvious choice for those in search of somewhere high end to stay. The hotel offers 3 swimming pools, a 24-hour fitness center, and a spa for weary travelers.

For those looking for something luxurious, try The Shilla Seoul – Arguably the trendiest hotel in all of Seoul,

The Shilla

is located just north of the river in Jung-gu. The East-meets-West interior design has played host to some of the most important dignitaries in the world. Make sure to pay a visit to La Yeon, the world's first Korean restaurant to receive 3 Michelin stars.

For those looking for something a bit different, try VISTA Walkerhill Seoul – A business trip in a metropolitan city like Seoul does not necessarily have to be stressful or chaotic. Book a room at the

VISTA Walkerhill Seoul

, which rests on the cloudlike slops of Achasan Mountain and overlooks the Hangang River. It's possible you have stayed in Seoul before, but never quite like this. Relax at the Skyard rooftop garden with its pool or grab a bite of Japanese at Moegi restaurant.

A private transfer is the safest, quickest and most convenient way to travel around Seoul. Seoul Car Service is a reliable ground transportation service helping business travelers to Seoul for almost two decades. We provide door-to-door service at competitive prices.

Make your journey stress-free and contact our 24/7 team at Bookings@SeoulCarService.com with questions or to get a quote. Use this promo: 10CARBLOG for a $10 discount on your 1st service.
Where To Eat And Drink In Seoul?
Those looking for somewhere special to go for a business dinner or a few drinks after a long day of client meetings are advised to head to either Gangnam or Itaewon districts. Below is a guide to where to eat and drink in Seoul.
Arguably the liveliest area in all of Seoul when it comes to nightlife, Gangnam is full of restaurants serving authentic international cuisine and bars that are busy till late in the night.
Yeontabal Gangnam Station – It should be criminal to visit Seoul and not try the local Korean BBQ or, more specifically, to not try the BBQ on offer at Yeontabal Gangnam Station. The restaurant is considered the number one Korean BBQ in the Gangnam area, if not the whole of the city.

Shunmi – Seoul is also home to many fine dining Japanese restaurants and few are more refined than Shunmi, located at the Novotel Ambassador hotel. Business travelers can sample from a wide range of traditional Japanese dishes including the freshest sushi and sashimi.

Brick Oven New York Pizzeria – Sometimes while on a trip, some business travelers simply crave some authentic tasting food from back West.

Brick Oven New York Pizzeria

certainly ticks that box with their giant New York style pizza that has seen it become a firm favorite in the Gangnam food scene.
For those based in or near Itaewon, there are just as much fantastic food and drink options.
Maple Tree House Itaewon Store – When visiting Seoul, business travelers certainly shouldn't limit themselves to sampling only one Korean BBQ restaurant. Those who also find themselves in Itaewon, owe it to themselves to try

Maple Tree House Itaewon Store

.



Braai Republic – While Seoul is a showcase of Korean cuisine not to be missed, it is also home to a vast array of authentic international offerings. One of the more intriguing propositions is

Braai Republic

, a South African BBQ joint that has earned rave reviews across the city.

The Wolfhound – Sometimes, after a long day of meetings with clients what is truly needed is a pint of beer, some bar food, and a bit of live sports. The Wolfhound Irish bar and restaurant provides all of the above.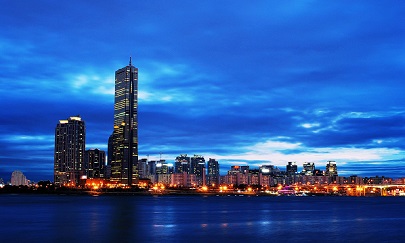 What To Do In Seoul?
If business travelers find themselves with some free time between factory visits and client meetings, there are plenty of things to do in Seoul.
Gyeongbokgung Palace – The largest and most iconic of the 'Five Grand Palaces' of Seoul,

Gyeongbokgung Place

also houses the National Palace Museum of Korea. To truly appreciate the palace's wonder and steep history, business travelers are recommended to

book a private English speaking tour guide

.

Bukhansan National Park – Although it is known for its sprawling futuristic metropolis, Seoul still boasts more than its fair share of national parks.

Bukhansan National Park

is unique in that while it covers 79 square kilometers, it is located in the heart of Seoul in Seongbuk district.

DMZ Tour – For those who wish to learn more about the recent history of the Koreas, there is no greater experience than a DMZ tour. Visitors are able to explore tunnels used by soldiers at the Demilitarized Zone while also learning about some of the infamous incidents that have occurred in what is one of the most contentious places on the planet.
Getting Around Seoul
It is fair to describe Seoul as a behemoth of a city and getting around can be a challenge for business travelers. Below is a guide to the different modes of transport available.
Subway – With 21 lines and 291 stations, Seoul's subway network covers most of the city. Some of the lines take some time to travel and those unfamiliar with the changeovers might lose more time in the stations. It is important to take note that the Seoul subway becomes dangerously overcrowded during rush hour.

Bus – Seoul boasts an extensive number of bus routes that offer a viable public transport alternative to the subway. The issue for business travelers, however, is that not all bus routes and signs are available in clear English.

Taxi – Some business travelers may be tempted to hail a taxi while they are in Seoul, but unless you are familiar with the city and have some grasp of the language then it is not advised. Generally speaking, taxi drivers in Seoul do not speak English well. There is a chance that they will be familiar with the major landmarks, but the majority of destinations will be unfamiliar to them in English.

Private Car - For the utmost comfort, convenience and safety while traveling in Seoul,

book a private car

. Allow the driver to pick you up exactly where you are and drop you at the doorstep of your destination. By using a professional car service, business travelers can trust they will be able to talk with a driver who speaks English.
Transportation Option in Detail
1. Seoul Subway
With 21 lines and 291 stations, Seoul's subway network covers most of the city. While the system is convenient for local commuters, it is less user-friendly when it comes to first-time visitors.
Advantages:
Ideal for budget travelers – With prices starting at 1,350WON (Approx. 2USD), the subway is a great way for budget-conscious travelers to get around. While it may not always be the most convenient or most comfortable way to travel, backpackers and students who are trying to save as much as possible will not mind.

English signs – The subway in Seoul features station names in both Korean and English so it is possible for visitors to read line maps. Although the signs may be in English, the staff typically does not speak English. If you have a question or need help then you may quickly find yourself stuck on your own.
Disadvantages:
Hard to buy tickets – Tickets on the subway may be cheap, but they are not so straightforward to purchase. The subway stations in Seoul are set up for local commuters using travel cards, not tourists looking to buy a single fare ticket. First, you must find a ticket machine. Second, you must locate your station on the map of 291 stations. Third, you must make sure you have the local currency and the correct amount for your fare.

Not open 24 hours – As convenient as it may be for some, the Seoul subway is not open 24 hours. On most lines, the first train is usually around 05:30 and the last train is typically about 00:00. For business travelers out for drinks with clients, the subway may not be open by the time the evening finishes. The AREX subway to Seoul Incheon Airport service finishes even earlier, so those with late night flights may find they need to arrange another mode of transport.

Dangerous during rush hours – If the Seoul subway system was not daunting enough already for business travelers, it is even more overwhelming during rush hour. During the morning and evening commutes, the most popular subway lines can become dangerously overcrowded. If you are not watching closely, it can be very easy to miss your stop. Even if you are watching, it can be hard to force yourself past the other passengers on the subway as well as those on the platform trying to get on.

Unsuitable for those with luggage – Considering the previous point, it is not surprising then that the subway is unsuitable for business travelers who are carrying luggage. During busy periods, there is barely enough room for a person and even less for their luggage. Yet, there are further issues. Many of the stations are huge with multiple levels and platforms. Additionally, the transfers between lines can often involve long walks. What might look like a convenient trip with a couple of changes on a subway map, in reality, can involve several long walks.

The system is overwhelming – While local commuters might consider the Seoul subway system's many lines and station to be very convenient, for first-time business travelers it can be overwhelming. With 21 lines and 291 stations, it is hard to figure out where you need to go. The system map below illustrates how complex the network of lines is.

2. Seoul Bus
The bus is another option for the budget conscious travelers who wish to use public transport. While the bus can be convenient at times, it is not recommended for those who do not speak any Korean and are not familiar with Seoul.
Advantages:
Cheapest form of travel – For travelers focused on saving as much money as possible regardless of convenience and comfort, then the bus is the ideal option. With prices as low as 1,250WON (Approx. 1USD), the bus is the cheapest form of travel.
Disadvantages:
Hard to find right bus – The buses in Seoul do not display a route map and the drivers do not speak English to check where they will stop. Getting on a bus in Seoul can be a risk if you are not completely sure it is going where you are heading.

Need a transport card to use – When taking the bus, all locals will use the local T-Card transportation card. If you do not have this card, then you will be required to count out the correct change in the local currency, which can be quite stressful when you are unfamiliar with the notes and there is a queue of locals behind you waiting to board the bus.

Luggage concerns – The public buses in Seoul are not well suited for business visitors, especially when traveling with luggage. There are usually little or no racks to store away suitcases or large bags, forcing travelers to hold on to them for the entirety of the journey. Even when there is storage space for luggage, it requires travelers to sit away from their belongings, which is dangerous when on a busy bus with people constantly getting on and off.

Unlikely to find a seat – During the busy hours in the morning and evening it can be even harder to find a seat than it is to find space for luggage. Travelers who are planning to take a long journey may wish to consider other forms of transport.

Easy to miss stop – It is worryingly easy for a visitor to miss their stop on a bus in Seoul. As the visitor is unfamiliar with the area, they are often reliant on being notified of when they have reached their destination. Yet, with no route map to follow, announcements made predominately in Korean, and the buses stopping for only a short time, it is not surprising that many visitors can miss their stop.
3. Seoul Taxi
Those who do not wish to travel around Seoul by public transport may instead consider using taxis. While taxis are certainly more convenient than the subway or the bus, they still present a number of issues for visitors who are unfamiliar with Seoul or the Korean language.
Advantages:
Travel in private – The one obvious advantage that a taxi offers over either the subway or a bus is that it allows visitors to travel in private. That being said, it is an advantage that is shared in common with booking a private car, which arguably offers a greater degree of privacy.
Disadvantages:
Finding a taxi rank – Deciding to take a taxi is one matter, but being able to locate a nearby taxi pickup area can be another matter altogether. Taxi ranks are not always well signposted and if you are not in the busy downtown areas you may need to walk for a long time before locating a pickup area.

Drivers do not speak English – Generally speaking, taxi drivers in Seoul do not speak English. So, unless you speak Korean or a traveling with a Korean friend, taking a taxi in Seoul should be considered a calculated risk.

Dangerous driving habits – The driving culture in South Korea is quite different than in many Western cultures. There are some drivers who will disregard red lights under certain circumstances and others that ignore pedestrian crossings. Getting into a taxi in Seoul can expose you to all sorts of road safety risks.

Risk of wasting time – There exists the preconception that taking a taxi can save time, but there are several factors when taking a taxi in Seoul that can actually lead you to waste more time than you might expect. As previously mentioned, there is the time spent finding a taxi pickup area, while there is also the time spent waiting in a queue for a ride. The delays do not stop once you get into a taxi. There is the time lost trying to explain where you wish to go, the danger that the driver might not take the quickest route, and the very real chance that the driver might get lost or take you to the wrong location.

Paying for the taxi – Even if you manage to arrive at your desired location, there is still the small matter of paying the taxi driver. If you have just traveled from Seoul Incheon Airport then you may not have any won currency yet. Also, the taxi driver may not have much change, so even if you have won, you will need to have it available in small denominations. Finally, it is important to be familiar with exchange rates and the value of the won to prevent being ripped off by local taxi drivers.
4. Seoul Private Car
For those wishing to travel around Seoul in complete comfort and convenience, there really is no better option than booking a private car & driver or airport transfer service. It's perfect for business travelers who are tight on schedule. Private car service is quite expensive, but it is the only transportation option that requires you to do nothing except relax from the Airport to your Seoul destination. If you've just had a long international flight and have a busy work schedule ahead it is probably the right solution for you.
Advantages:
Door to door transportation – With a private car service, you can be picked up wherever you are in Seoul and dropped off at the very doorstep of your destination. There is no need to search for taxi ranks or navigate changing stations on the subway.

Fastest way of traveling – Invariably, the fastest way to get from one place in Seoul to another is by private car. Not only is car often the most direct form of travel but by booking a private service in advance you are removing the annoying waiting times as well.

Travel in comfort and privacy – By booking a private car, business travelers can sit back and enjoy the journey in comfort and privacy. Rather than worrying about if the taxi driver knows the way or if the bus will go to the right stop, you can catch up on emails, make some calls, or simply get some rest.

Wide range of luxury cars – Many private car services in Seoul offer an

extensive selection of vehicles

to choose from. Whether you are looking for something luxurious like a Mercedes Benz S-Class or need a 7-seater Hyundai Grand Starex, you are sure to find the vehicle for your needs.

English speaking driver – A private car service also gives passengers peace of mind as they are able to communicate with their English speaking driver. Being able to talk with your driver allows you to make adjustments to your travel plan easily and have someone to answer any questions you may have about your trip or the city.

Smooth payment – By using a private car service in Seoul, business travelers need not worry about carrying any won or making sure they have the right change. All payments are handled directly with the private car service company.
Disadvantages:
More expensive, but better value – Although a private car service is more expensive than the subway or a taxi, it is still arguably better value. With a private car service, you can save plenty of time and avoid stressful situations, which are more valuable to a business traveler on a busy trip than any difference in price with the other travel options.
__________________________________________________________________________________________________________

Remove the hassle of getting around Seoul! We offer Seoul airport transfers (pick-up & drop-off service), car rental with driver, and other intercity limousine transfers. We're excited to offer you a $10 discount on your first service with our company, redeemable with this promo code 10CARBLOG: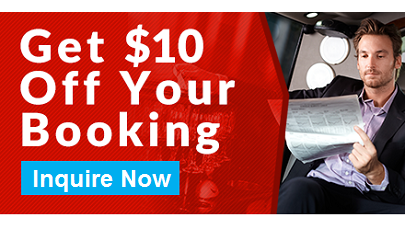 If you find this blog useful, please feel free to share it!